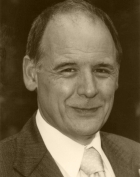 Edward Watson
Edward (Ted), won a scholarship to the Royal College of Music to study clarinet and composition. There he won the Eve Kische Memorial Prize for woodwind performance. As a professional clarinettist he has performed in the fields of orchestral, chamber and theatre music and has played in many of the world's major cities.
His orchestral compositions and arrangements have been performed by the Royal Liverpool Orchestra and Choir and the Bournemouth Sinfonietta.
Chamber music compositions and arrangements have been performed by the Nash Ensemble, London Sinfonietta, the Midland Chamber Players and English Serenata who have recorded and broadcast his arrangements and chamber works.
Works for Brass Band include: The Turning Seasons (Black Dyke- Radio 3), and arrangements of Walton's Henry V and Battle of Britain Suite (Black Dyke), Richard III Suite (William Fairey). The première of his arrangement of Façade was narrated by Lady Walton.
He has written for radio, television and theatre and his CD's include:
Summer's End- English Serenata / Ian Partridge / Niamh Cusack / Gabriel Woolf
Dick Whittington- Benjamin Luxon / Belmont Ensemble
Henry V / As You Like It (Walton/Watson) English Serenata
A Muse of Fire- Black Dyke Mills Brass Band (Music Services Industry Award for best CD. in its class 1996)
Who Is He? - Yorkshire Building Society Brass Band / Ian Partridge
Facade - Lady Walton and the Black Dyke Mills Brass Band
A Celtic Springtime - Barkham Harp Quartet
Featured composer for the Stratford upon Avon Festival of English Music.
For many years Edward Watson was a member of the Royal Shakespeare Company and is a tutor of clarinet at Birmingham Conservatoire.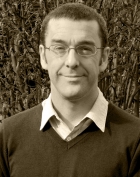 John Meadows
Since graduating from Birmingham Conservatoire in 1993, John has freelanced around the Midlands as a Clarinettist, Saxophonist, Teacher and Conductor.
As part of the Maskarade Clarinet Quartet, he has given recitals around the country for festivals and music societies, broadcast live on BBC radio, and undertaken tours overseas. His arrangements of Night on Bare Mountain (Mussorgsky), Prelude in G (Rachmaninov) and the comedic March Grotesque have often featured in recitals, as have his trio arrangements of the Gershwin preludes. He has also written music for the Bass Clarinet.
His freelance work has seen him work for the Royal Shakespeare Company, the Mid-Wales Opera Company, Longborough Opera (including the production of Wagner's Ring Cycle 2013), Birmingham Opera Company and Orchestra da Camara.
John was the Musical Director for the Peterbrook Players for over ten years and is currently the Conductor of the Harborne Orchestra with whom he puts on two concerts a year. His arrangements for wind band and orchestra have been used with several ensembles around the Midlands.
John currently teaches the Clarinet and Saxophone at King Edward VI Camp Hill School, Edgbaston High School for Girls and West House Boys School. He conducts (and arranges for) ensembles at each of these locations.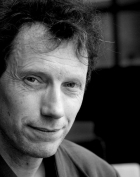 Ivor McGregor
Ivor McGregor was born in 1962 in Leamington Spa where he began composing and playing the violin at the age of 8. He studied at the Royal College of music in London with Alan Ridout and later at Huddersfield University with Richard Steinitz and John Casken for a Masters Degree.
McGregor has had numerous performances of his music to date, by such artists as Peter Thomas (violin), Virginia Shaw (oboe), Lucy Wakeford (harp), Orchestra of the Swan, Manchester Camerata, the Birmingham Ensemble, and Queens Park Sinfonia.
He currently lives in Birmingham where he composes and freelances as an orchestral violinist and proofreads for Faber Music.